The most well-known vape shop near me has a wide range of products. The local vape store has been trying to take over the market and alter how people vape since it opened.
You may choose from various vaping items at our vape shop in Dubai, including affordable brands and more expensive ones that offer more upmarket vaping experiences. Vape Dubai King already dominates the market for vaping in the UAE. Customers may be confident they will receive market-leading service whether they are wholesale or retail customers. These outstanding products have elevated the bar for e-liquid manufacturing and distribution on a global scale. We can help whether you're seeking the most acceptable e-cigarettes or e-liquids in the UAE. We may assist you online by delivering the vape goods you've selected to your door.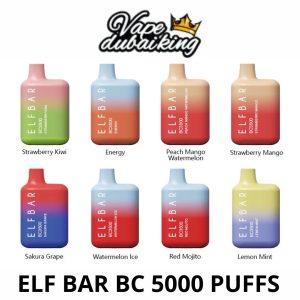 PREMIUM VAPING PRODUCTS:
You no longer need to go around Dubai for a reputable and authorized vape shop. All vapers are interested in trying out items expected to be the next big thing. You're all set to brag that you used the top items before they were widely available.
Due to how we developed our product line, we only provide the best items. Along with premium products, we also provide our whole assortment at some of the lowest costs. We provide same-day delivery to residents of Dubai; deliveries to all other emirates are performed on regular business days.
AIM OF VAPE DUBAI KING:
We want to provide premium vaping and e-smoking products to our devoted customers. Additionally, we want to build sincere and trustworthy relationships with our clients. Even though Dubai is home to several vape shops, finding the best one is never simple because not all of them provide high-quality products. Contrarily, vape shops in Dubai – Vape Dubai King invest time and energy to ensure their devoted consumers receive the best vaping goods.
HIGHEST CALIBER VAPING ACCESSORIES:
You can count on our online store to suit all of your vaping needs. We take pride in finding some of the best vaping items from reliable brands and manufacturers. We provide everything from branded electronic cigarettes to electronic vapes in the UAE! Our primary objective is shopping for favorite vaping items that are enjoyable and straightforward for UAE vapers. To assist you in having a fulfilling and joyful vaping experience, we have carefully selected the world's widest variety of the newest e-liquids and the highest-caliber vaping equipment.
VAPING IS SAFE:
Vaping is far healthier for you than smoking is. By doing so, quitting smoking is considerably easier to do. These devices use e-liquids, which are less hazardous and don't leave behind any residue in your lungs like tar. Furthermore, smoking has no negative consequences on others close. Vaping improves lung function, lowers blood pressure, boosts immunity, and improves breathing.
LESS EXPENSIVE THAN SMOKING:
The fact that smoking cigarettes are expensive cannot be denied. You would need a sizable monthly chunk of money to smoke it out. But using a vape is far less expensive. Although the gadgets and accessories cost more upfront, they become significantly less expensive over time. The e-liquids are inexpensive.