For those over 18, JUUL vape, an American brand that has dominated the market, is now available in the UAE. The company wants to compete favourably with conventional combustible cigarettes. Starter Kits, Device Kits, and Pods in flavours including Virginia Tobacco, Classic Tobacco, Menthol, Mint, and others are available at Vape Stop in the Dubai and UAE collection. The UAE cities of Dubai, Abu Dhabi, Ajman, Sharjah, Baniyas, Ras Al Khaimah, Fujairah, Al Dhaid, Al Ain, and Umm al-Quwain are among those where these products are popular (UAQ). The device is renowned for its portability, versatility, and ease of use. Several nations carry the brand, including the United States, the United Kingdom, Canada, Israel, the Philippines, and Indonesia. A small portion of JUUL Labs USA is owned by Altria, a significant tobacco company in the United States.
WHERE IN DUBAI CAN I BUY JUUL VAPE?
The pre-filled pods from JUUL are exclusive to the company's device and come in unique nicotine salt e-liquid formulations. In the UAE, smokers who are adults frequently choose this option. After human age verification at the time of purchase, it is available online at a vape shop in Sharjah. The e-juice pods come with a regular 0.7ml pod cartridge with 1.8 per cent nicotine by weight. Dubai and the United Arab Emirates vapers favour the JUUL Starter Kit, Virginia Tobacco Pods, Mango Pods, Mint Pods, Classic Tobacco Pods, and Menthol Pods. The device, which measures battery life when tapped, has no buttons or switches outside an integrated motion sensor.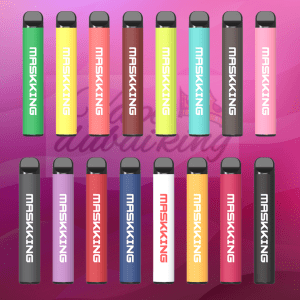 BENEFITS OF JUUL SHOP:
According to a scientific trial presented at a conference on Saturday, switching to Juul e-cigarettes lowers smokers' risk of cigarette toxins at levels comparable to quitting altogether.
The use of Juul exclusively decreased smokers' exposure to biomarkers, or indications of cigarette smoking, by 99.6 per cent, as complete abstinence did. At the annual meeting of the Society for Research on Nicotine and Tobacco, Juul presented the study, which was carried out by an outside lab called Celerion. All JUUL pods and most e-cigarettes contain nicotine in their e-liquid. However, the amounts vary. JUULs are made to deliver nicotine faster than other e-cigarettes and traditional cigarettes because they have a considerable amount of nicotine in each puff.
SAFER THAN SMOKING:
The National Academies of Sciences, Engineering, and Medicine in the United States, the British Royal College of Physicians, and Public Health England concur that vaping is less dangerous than smoking cigarettes. Vaping is "at least 95% less hazardous," according to PHE. Because vaping does not involve combustion, there is no smoke, and smoke is what produces the tar and carbon monoxide that cause the majority of smoking's long-term health effects. Being smoke-free has positive effects on your heart and lungs and sensations of taste and smell.
No experience required:
Sure, developing a collection of vaping accessories or learning how to construct your coils can become a pastime, but even as a novice, you can enjoy excellent vaping right now. Several high-quality vaping products available don't require any prior experience, ranging from novice starter kits to straightforward Juul vapes.