The JUUL 2 pod system has been launched in the UK as a new solution for adult smokers in UAE to use as a smoking cessation tool that builds on the original product's functionality and form. Juul 2 pod system puts out more vapor, allowing it to deliver more nicotine with lower-strength e-liquid. Research by Juul Labs shows the new JUUL 2 pods, which use 18 mg/mL E-liquid, deliver more nicotine to users than the original JUUL (with 59 mg/mL e-liquid) when used freely.
NEW JUUL 2 POD SYSTEM REVIEW
The vape is reported to feature a battery with a 20% larger capacity than the original JUUL device and uses pods that hold 70% more liquid. The device also boasts an intelligent light system that will communicate battery level and e-liquid level to the user at a glance. The product is arriving with seven flavor pods to choose from including Virginia Tobacco, Crisp Menthol, Polar Menthol, Ruby Menthol, Autumn Tobacco, blackcurrant tobacco and Summer Menthol.
EMEA VP at JUUL Labs Dam Thomson spoke on the new JUUL 2 pod system saying, "Following a successful online pilot launch, we are pleased to release the next-generation Juul2 for sale nationwide through our retail partners in the UAE. We have been encouraged by the number of existing Juul users who have transitioned to the new system since launching on our UAE website, and we look forward to providing even more adult smokers with an alternative to combustible cigarettes."
About the JUUL 2 Pod system
Authentic JUUL 2 vape is an easy to use, next-generation device designed to provide more cigarette-like satisfaction for adult smokers**. The long lasting battery has over 20% more battery capacity compared to the original JUUL Device. The JUUL2 Device comes with a device and a charging dock. Pods are not included; browse JUUL 2 pods here. The JUUL 2 pod system is designed to only function with authentic JUUL2 pods manufactured by Juul Labs. JUUL vape dubai pods contain nicotine.
NOT FOR SALE TO MINORS: This is an age-restricted product and age verification is required at sale.
JUUL 2 pods are only to be used with a JUUL 2 Device. The JUUL 2 pod system is designed to only function with authentic JUUL 2 pods manufactured by Juul Labs. JUUL 2 pods contain their uniquely satisfying e-liquid. 18 mg/ml nicotine strength. Each pack contains 2 pods.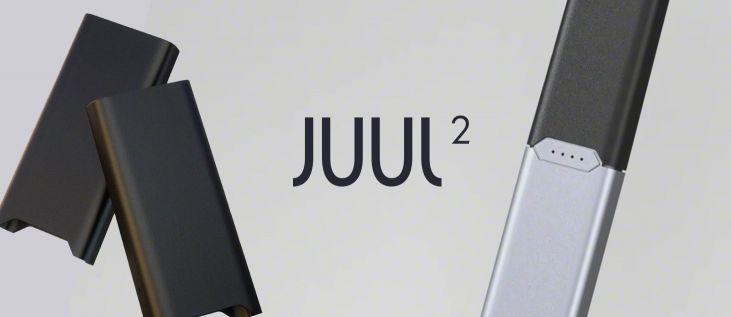 Juul 2 Replacement Pods Flavor Options:
Autumn Tobacco: Soft tobacco and fruit garden notes
Crisp Methol : Cooling menthol
Polar Menthol : Ice and Menthol
Ruby Menthol: Red fruits and refreshing menthol
Summer Menthol : Tropical fruits and refreshing menthol
Virginia Tobacco : Virginia Tobacco
JUUL2 crisp menthol pods 2 pack
Crisp menthol JUUL 2 pod system feature a fresh green menthol flavour with a brisk, cooling finish. Each pack contains 2 18mg/mL nicotine strength pods. 
JUUL2 virginia tobacco pods 2 pack
A rich blend of pipe tobacco for a mature, satisfying smoke. Strength is mild to medium – Flavouring is mild to medium – Taste is mild – Room note is pleasant to tolerable.
JUUL2 polar menthol pods 2 pack
Polar Menthol JUUL2 pods feature a bold, icy menthol flavour with an intensely cooling finish. JUUL 2 pods contain our uniquely satisfying e-liquid. Our e-liquid contains a proprietary formulation which includes Propylene glycol, Vegetable glycerin, Nicotine, Benzoic acid, flavourings.
JUUL2 ruby menthol pods 2 pack
Ruby Menthol Flavour. JUUL2 pods contain our uniquely satisfying e-liquid. Ruby Menthol JUUL2 pods feature a wild blush medley flavour with a fresh, wintry finish.
JUUL2 autumn tobacco pods 2 pack
Autumn tobacco JUUL 2 pod system feature mellow tobacco flavour with tangy orchard harvest notes. A red Virginia Cavendish cased with a delicate maple, vanilla, citrus, and liquor flavor comprises the enjoyable Cornell & Diehl Autumn Evening pipe tobacco. This is one of those rare aromatics that actually tastes the same as it smells.
JUUL 2 summer menthol pods 2 pack
Summer Menthol Flavour. JUUL 2 pod system contain our uniquely satisfying e-liquid. Summer Menthol JUUL 2 pods feature a lush, tropical flavour with a breezy cooling exhale.
JUUL 2 POD SYSTEM FAQ:
What's the Difference Juul 1 vs Juul 2 pods?
Back in 2015, the first ever JUUL E-Cigarette burst onto the vaping scene and changed it forever, becoming so popular that the term "JUULing" is now considered synonymous with vaping. The slick, low-key design and simple plug-and-play action set the JUUL apart from its competition, with some calling it the "iPhone of vape pens" because of its elegant simplicity.
Now JUUL is back with a brand new device that is poised to follow on from the success of its illustrious predecessor, surpassing it on every level with performance upgrades and slick new features. But what exactly is the difference? To answer that question, we've compared the JUUL and the JUUL2, highlighting all the recent updates that have us so excited for the next generation of the JUUL. juul 1 has 4 pods each pod can be smoked 200 times while juul 2 pod has 2 pods each pod can be smoked 600 times. So I can say though that juul 2 can be smoked more times than the previous version which will save you some money on advertisement.
Can you refill JUUL 2 pods?
Juul pods are not designed for refilling, so you can expect leaks to happen often. They are little and brittle, which increases the chances of a leak.
Where Can Buy Authentic Juul Pods In Dubai?
If you want to buy juul 2 pods in dubai then you need to find the original juul seller first. We are VAPE DUBAI KING, we can give you original juul pod which you can check with QR code at juul lab.
How does the new JUUL2 device compare to the original JUUL device?
JUUL 2 provides a consistent cigarette-like experience in a durable, compact design. In addition to fast charging capability, the JUUL 2 device is equipped with an improved battery designed to last a full JUUL 2 pod.
Can I use my Juul 1 pods with my JUUL 2 device?
Answer is No. The JUUL 1 pods is only compatible with JUUL 1 device and juul 2 pods is only compatible with juul 2 device. both JUUL pods are not cross compatible.
Can I use my Juul 1 USB charging dock with a JUUL 2 device?
No, only JUUL 2 USB charging dock is compatible with the JUUL 2 device.